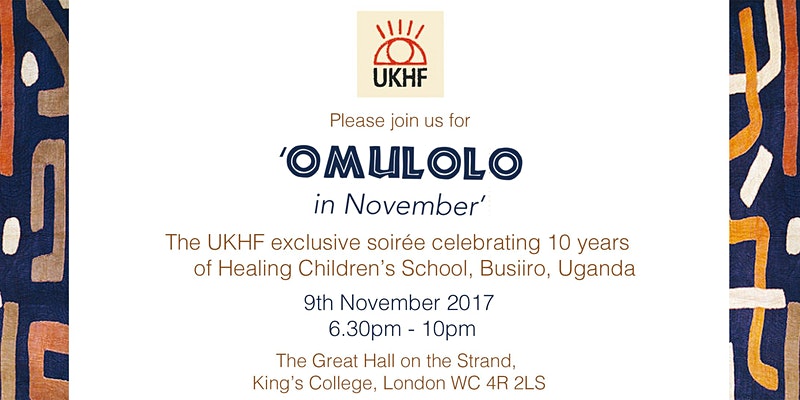 UKHF invites you to Omulolo in November!
We are delighted to announce that tickets for our upcoming event 'OMULOLO IN NOVEMBER' are now on sale!
Visit EventBrite to purchase your tickets.
We look forward to celebrating 10 years of Healing Focus School with you on Thursday, 9th November from 6:30 to 10pm at The Great Hall, King's College on The Strand.
You will enjoy an evening of unique performances, live Ugandan music, food, wine and a fabulous Auction of Promises!
The following names will be performing pieces for the very first time!
Alex Jennings (The Crown, The Lady in the Van), Pauline Melville (actor & author of the Commonwealth Prize for her novel the "Shape Shifter' and the Whitbread First Novel Award for "The Ventriloquists Tale"), Adjoa Andoh (Doctor Who, Eastenders, Invictus), Jonathan Hyde (The Strain, Titanic) and our very own Paul Freeman (Raiders of the Lost Ark, Hot Fuzz).