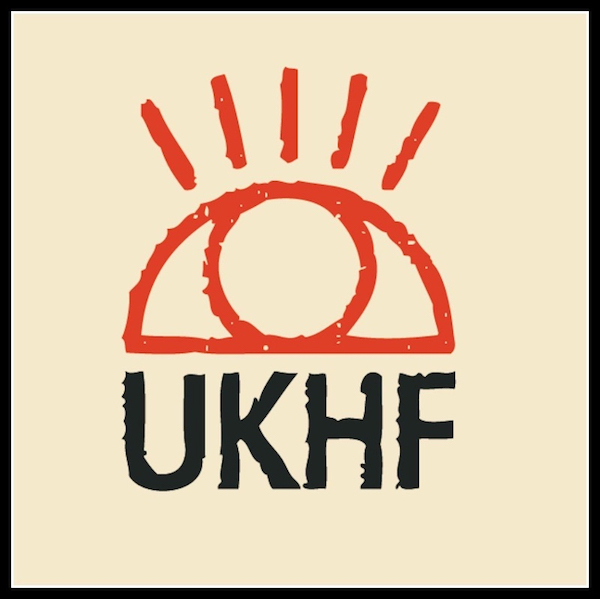 2020 Newsletter
UKHF during a global crisis
A letter from UKHF Chairperson: Ruby van der Meulen
2020 began on a very positive note for Healing Focus School. The Primary Leaving exam results were released on the 17th January 2020 and HFOC graduates stood out as not only the best in the district but also some of the best in the Eastern region, which comprises of over fifty districts. Healing Focus results were broadcast on local radios and the National Gazette reported it was one of the best performing schools in the country!
Another exciting milestone was receiving the National Examination Centre status for the Vocational Training Centre. This meant for the very first time, P7 students were able to sit their exams at the VTC.
The tailoring workshop was gaining importance, winning contracts to sew school uniforms for local secondary schools and the expansion of products being sold at the local markets.
However, with COVID-19, our sustainability projects were put on hold.
Although the school was closed in March, our students worked remotely with the assistance of teachers distributing 'School Packs' to students living with their guardians in the surrounding villages.
Our Safe House is even more vital now for our vulnerable girls and that has remained open throughout the epidemic with counselling provided by Esther and the staff.
Along side their class work, these girls are busy planting maize and cassava in the school gardens to supplement the food stock as well as sewing face masks for students and teachers who will, eventually, return to school.
Throughout this entire period, HFOC has continued to feed the children. On an average day, 250 children come to the school to eat one hot meal. This is thanks to your generous donations.
We have been in regular contact with Esther and Francis Kafeero, the school Administrator via video call to ensure that all the teachers, staff and the children are doing well. We have also, via Zoom, met the new HFOC Board of Trustees and have established a friendly working relationship with them.
As you're reading this, the country is still in a form of lockdown.
In October, the Ugandan government allowed schools to open for graduating classes only on condition that they met specific COVID standards. Thanks to a very generous donation we were able to buy these sanitising stations and other necessary equipment. You can see them in operation in the photos above.
We are delighted to report that we have received a wonderful donation from the Catchpole Foundation to improve the school premises: an energy saving stove will be constructed to save money on firewood, transportation and improve air pollution.
New guttering will be added to conserve precious water, which will be used for drinking and agriculture. A Banda, a covered veranda, will also be built to offer shade to the children for their meals and outdoor lessons.
We are still finding ways to ensure local fundraising continues. For instance, I am sewing face masks, so essential today, to raise money for the school.
It is pivotal for us to continue to show our compassion during this crisis so all our children continue to receive the care, high standard of education and emotional support HFOC has always provided.
We greatly appreciate all that you do for the teachers and children at HFOC. None of this would be possible without your generous contributions.
For more ongoing updates on our work, the school and Esther please follow us on Facebook or Instagram!
Seasons' greetings to you all and wishing you a healthy and peaceful New Year.