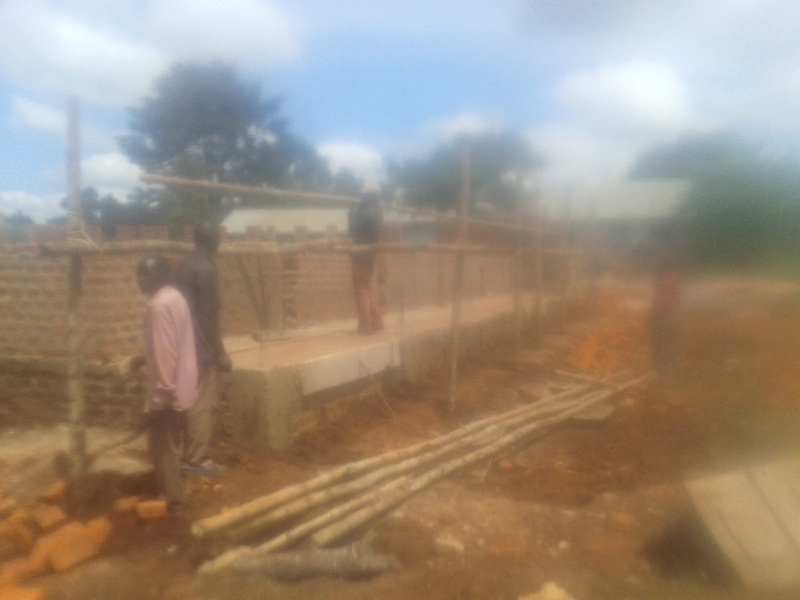 Scholarship 2016
The support we have received from individuals this year has been stunning! More new land, sports kits donated, a school library and the new building of the Vocational Training Centre and Girls' Safe House well underway (see latest photos below).
However, there is a shortfall in the money set aside for supporting children to continue their education at Secondary School this year.
The children at Healing Focus School are inspired, hard working and ambitious. They are high achievers gaining the best grades in Luuka District for the second year running. Despite intense hardship they have great ambitions to become doctors, teachers and lawyers with the aim of benefitting their community. Sadly, access to secondary education is very rare due to financial restrictions.
Since 2012 UKHF has committed to putting 5 new pupils into Busiiro Secondary School each year. This not only guarantees a better future for them but also for their families and their community as a whole. On his visit to UKHF this September, Tom Bagoole emphasised what a morale booster this is for the rest of the school.
To date, we have been able to support 20 young people in secondary school!
Like many charities we find funding for capital projects easier than raising money for running costs. Unless we can raise £5,000 by the end of the year we may not be able to offer this year's 5 brightest and neediest students a scholarship.
Would you please help us find the money to continue placing 5 children in Secondary School??
£250.00 WILL ENSURE A CHILD'S SECONDARY EDUCATION FOR A YEAR
We have a separate Paypal account for the Scholarship Fund. If you wish to make a donation please do so here.
You could also make a donation on the Scholarship page of our website or send a cheque payable to UK Friends of Healing Focus Orphanage Centre with a note to earmark this donation to the Scholarship Fund and post to
UK Healing Focus P.O. BOX M0152 265-269 Kingston Road Wimbledon London SW19 3NW
Thank you for your continuing support.
WAY-VARLAY – THANK YOU IN LUSOGA